Chair Dance Express classes and workshops
Emilie Bossens
2021-10-16
Body Expressive Studio is a unique concept in Leuven offering a wide range of sport classes, from body workouts to dance. And it is much more! This studio, hosted by talented Kate, is a lovely environment. You immediately feel welcome in the studio and it's full of positive energy. I met wonderful girls there, which have become good friends. All instructors are such warm-hearted persons and they teach with so much passion. The focus of the dance classes lies on expression and feeling the music, not on how you look like. The instructors take their time to explain the steps of a choreography. I LOVE their (often hilarious) methaporhs to explain a movement! I always feel happy when I am there, and afterwards I drive home with a big smile 😊
I definitely recommend this place😁 Each Teacher Has his own talent for dancing. It's fun, engerie, lots of laughter, easy to learn and good communication. And you also get to know lovely people 🥰
Tunde Karacsonyi
2021-10-09
Girls powers, Amazing experiences and Freedom! The place where the girls souls are connected. Devoted instructors. I'm so thankful to Body Expressive studio for keeping me always in a good mood, in the good shape and growing my self confidence. Every women have to get this experiences.
Charlotte Bary
2021-10-08
Good vibes with these pretty ladies!
Body Expressive studio is a wonderful environment where you can have fun, share emotions, release stress, get active & energised and discover parts of yourself you never knew existed. Oh, and the instructors? Warm, experienced and... just amazing 🙂
Alina Elena Crisu
2021-10-07
Amazing dance and fitness studio! Definately it's for everyone !Really friendly instructors, you feel home in a safe place where you can express yourself freely. I've learned a lot here and I got the chance to go a step further and become an instructor myself!
Leuke lessen met al even leuke lesgeefsters. Een gevarieerd aanbod en de mogelijkheid tot online les volgen is een grote plus!
Shirley dantas wanderley
2021-10-07
Amazing classes, Soulful and beautiful choreo's, talented teachers! A great environment where everyone feels at home.
Mihaela Georgescu
2021-10-07
Amazing studio, with an open and empathic teaching style. The offer is very interesting, with classes you might not find elsewhere, focusing a lot on expressiveness. Online classes work really well also, both for individuals and in company workshops format or context. Professional and client needs oriented. Highly recommend trying it!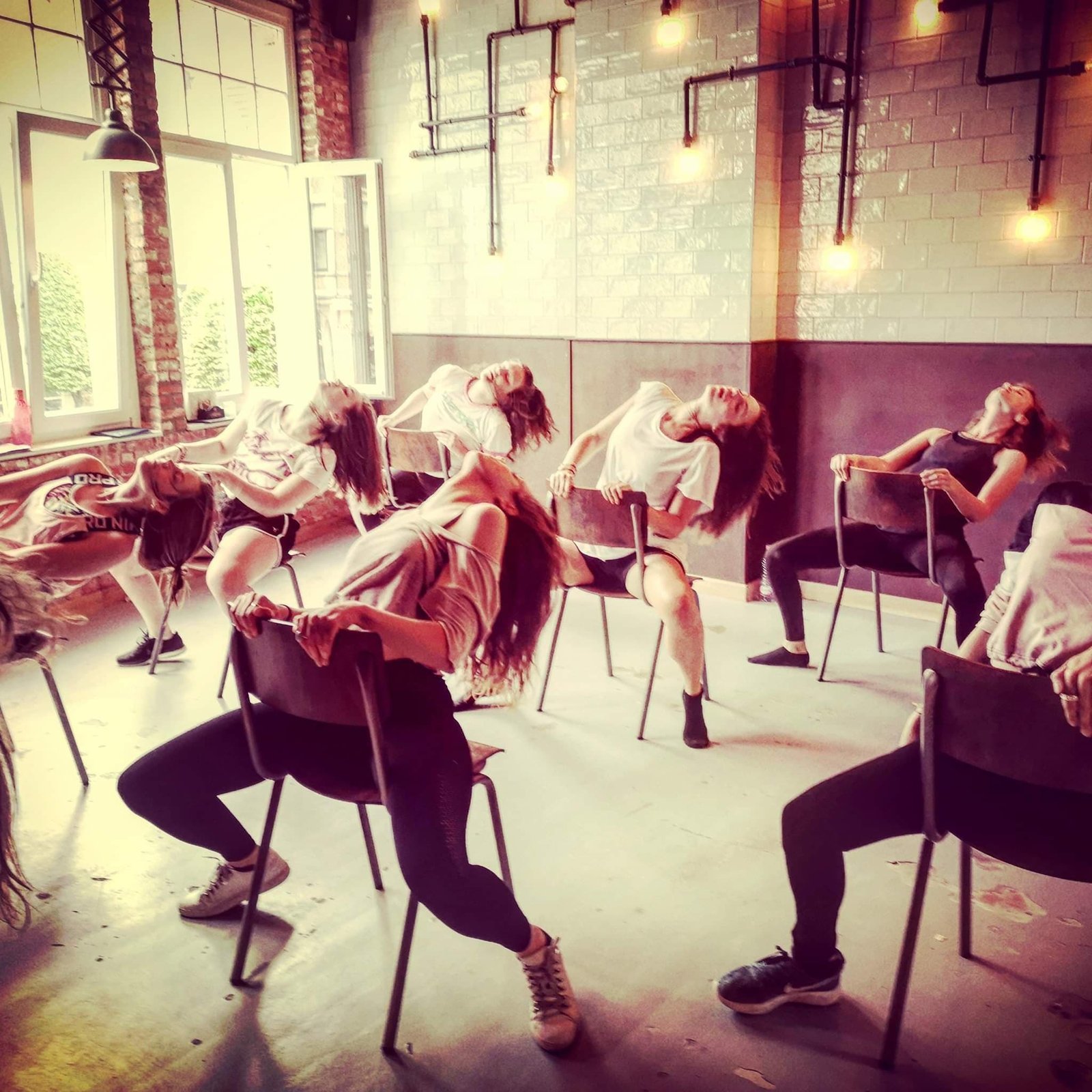 Chair Dance Express Workshop Studio&Online
Private Chair Dance Express SUNDAY WORKSHOPS, in a closed, comfortable atmosphere with a kind group of girls. Together we learn beautiful, sensual, dance choreography made to be followed by any woman and safe to do at home. You are guided along the way, with all the moves explained and space to ask questions.
CHDE is learning an easy, accessible and feeling good dance, that you can adapt to your expression style. Expressive, emotional, liberating Chair Dance Express experience.
Workshops are available in our Studio Leuven outdoor space and via an online class.
Chair Dance Express is part of Body Expressive – method of teaching, instructor centre and studio/online classes. To book the class you will be redirected to the Body Expressive website.
Before you take your very first class at the Body Expressive Space you MUST register with us. We kindly ask you to do it online ahead of your visit.
Body Expressive
All classes in-studio and online
(time displayed in CET: GMT+1 Wintertime | GMT+2 Summertime)
Thursday 19:00 – 20:00
Katrien | Audrey
Sunday Workshop 12:00 – 14:30
2 min from the ring, easy to reach from other cities,
8 min from the LEUVEN city centre, easy to get by bus, bike and car if you live inside,
Big parking,